I'll never forget when one of our opticians at the time, Christie, returned from a Vision Expo conference in 2013 and said- "You won't believe these wood glasses. There's an Italian company that figured out how to put prescription lenses in wood glasses and they custom make every frame with wood layers and you pick the colors. We could be one of the first in the United States to carry this line."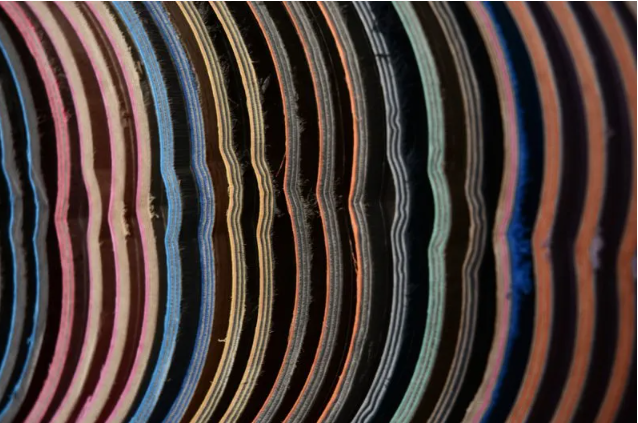 Ten years later… a rough count of shops on the www.feb31st.it website shows over 130 stores in the United States and a few hundred Binyon patients have worn or do wear Feb31st frames.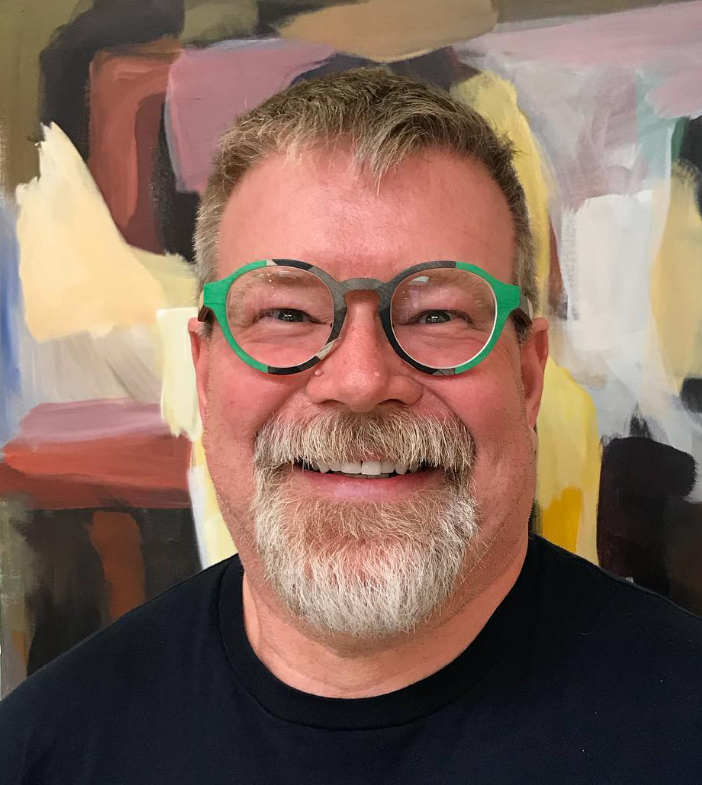 Bespoke Eyewear – manufactured to order!
In addition to a cool concept – a design that allows for manufacturing a one-off custom pair of prescription wood glasses, this company is always innovating. They've created a more robust product over the years by changing hinge designs and reinforcing the layers of wood. Many new wood finishes and material combinations have also been introduced into the product line, allowing for infinite customization possibilities. One of the most unique and rewarding features is the custom engraving possibilities on the temples of the frames. Dates, initials, symbols are all examples of amazing designs we've seen created on the wood glasses.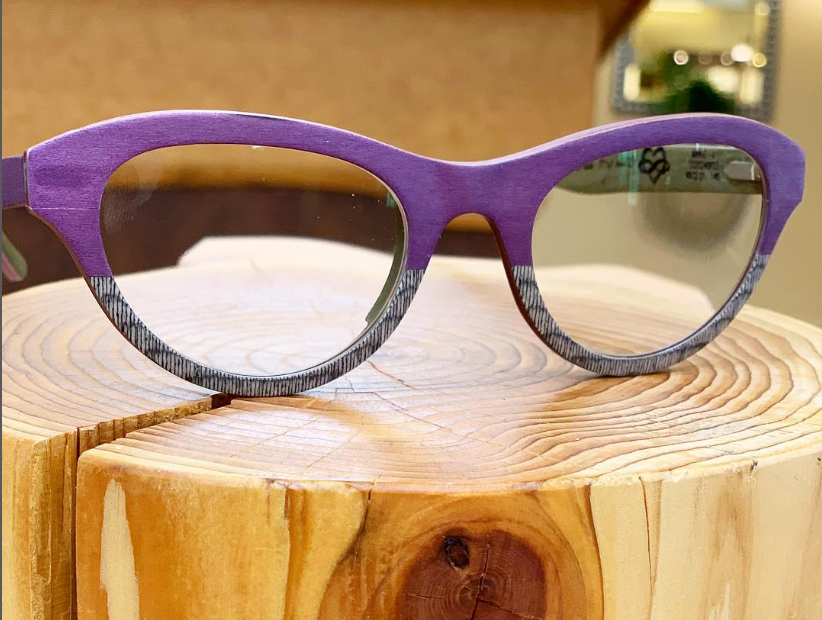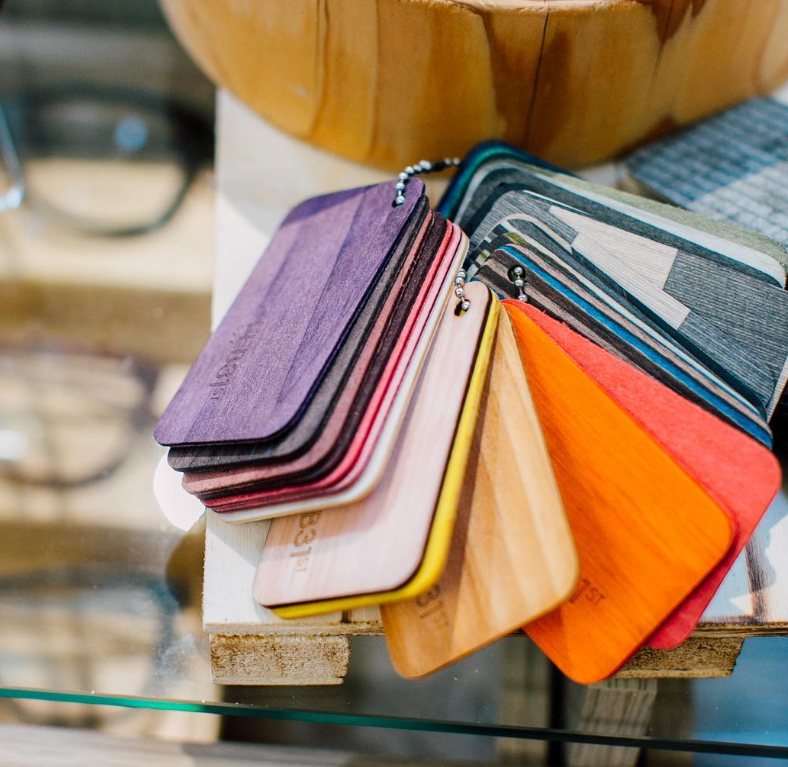 Sustainable manufacturing from tree to glasses
In addition to the uniqueness of design and manufacturing, we want to highlight another vital part of this company – it's dedication to sustainability and eco-friendly practices. All wood is FSC (Forest Stewardship Council) certified for being sustainably forested. Every frame produced is made to order therefore eliminating waste in stocked inventory. There is also an opportunity to use a wood from fallen trees, mostly from unusual hurricane force winds that hit the Northern Italian Alps in October 2018. If there is an opportunity to improve sustainability or manufacture in a more eco-friendly way, this company will act.


Feb31st at Binyon Vision Center today
Over the years, the Binyon team has loved designing Feb31st frames for our inventory and has held design appointments on special days with our patients interested in designing their own pair. With a variety of shapes, so many colors and size possibilities the customization options are endless. In addition, some of the frame models in the EVO line incorporate metal, which comes in many colors for a unique spin on the wood glasses- plus the engraving option mentioned above. This design your own eyewear option that this unique made to order company provides through it's wood glasses is amazing. Another important benefit of Feb31st eyewear is they are very light and comfortable to wear. For some of us four-eyes, these are our most comfortable pair of glasses. We had a patient who was very sensitive to metals and plastics and found these to be the only glasses she could wear! Here are a few of our other favorite Feb31st designs. We hope to see you in the office soon to design your own!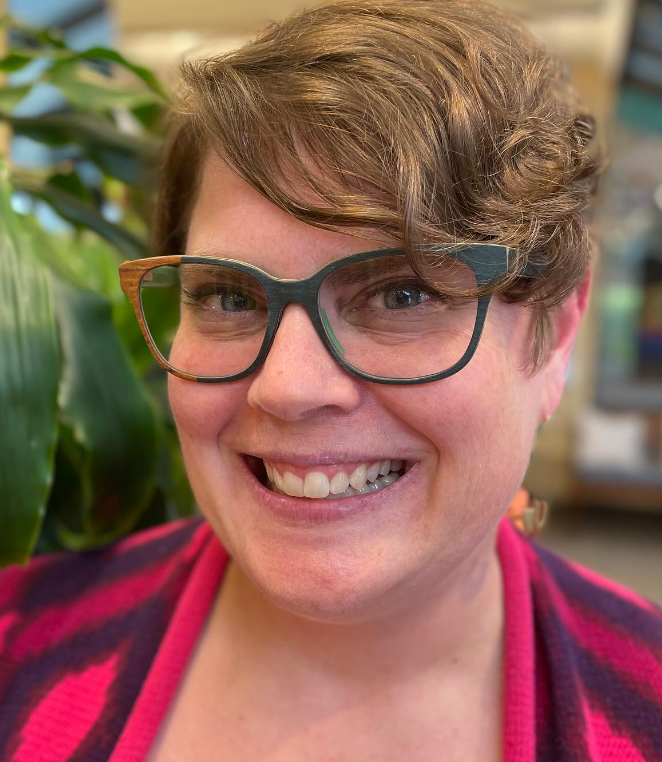 Please note – our next opportunity to design a pair of Feb31st glasses is October 19th, 2023 – email calana@binyonvision.com to schedule an appointment!