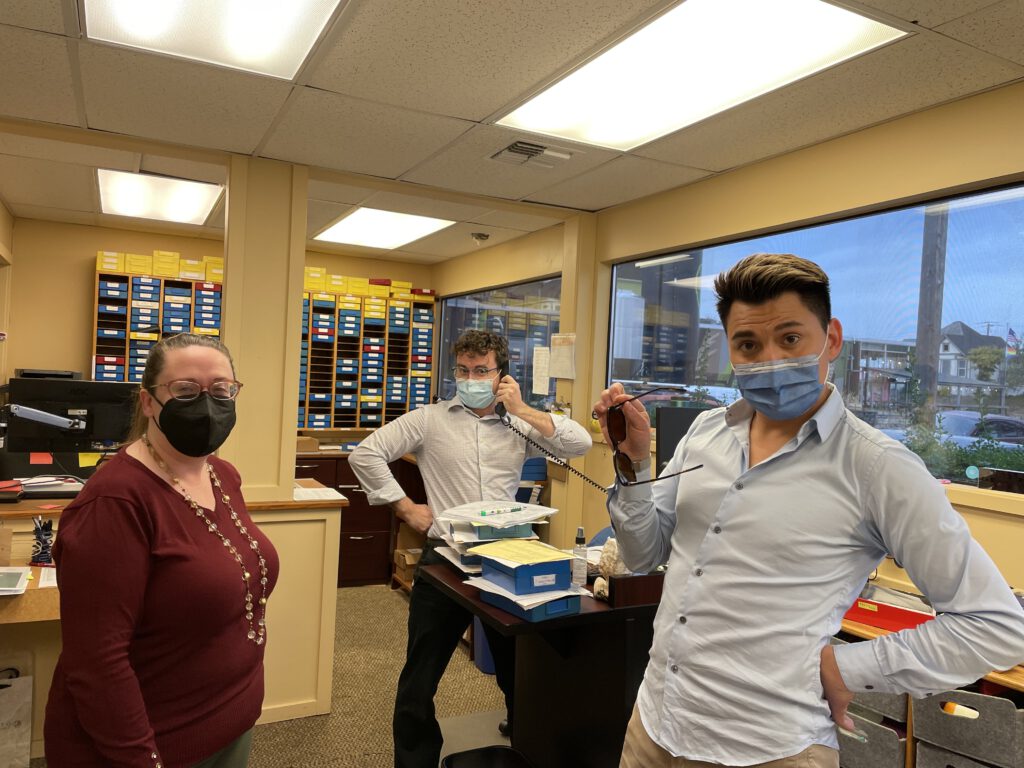 Becoming an optician is a combination of on the job training and study. Our new opticians learn about visual disorders, the physics of lenses and the variety of progressive lens designs from texts and webinars at the same time as they work with patients and apply this knowledge. The combined approach is really important and results in a lot of "a-ha!" moments. The opticians in training listen to a patient's past experience and might be able to solve problems because of a webinar on freeform progressive lenses. It is great to watch this new crew learn on the way to becoming highly trained professional opticians!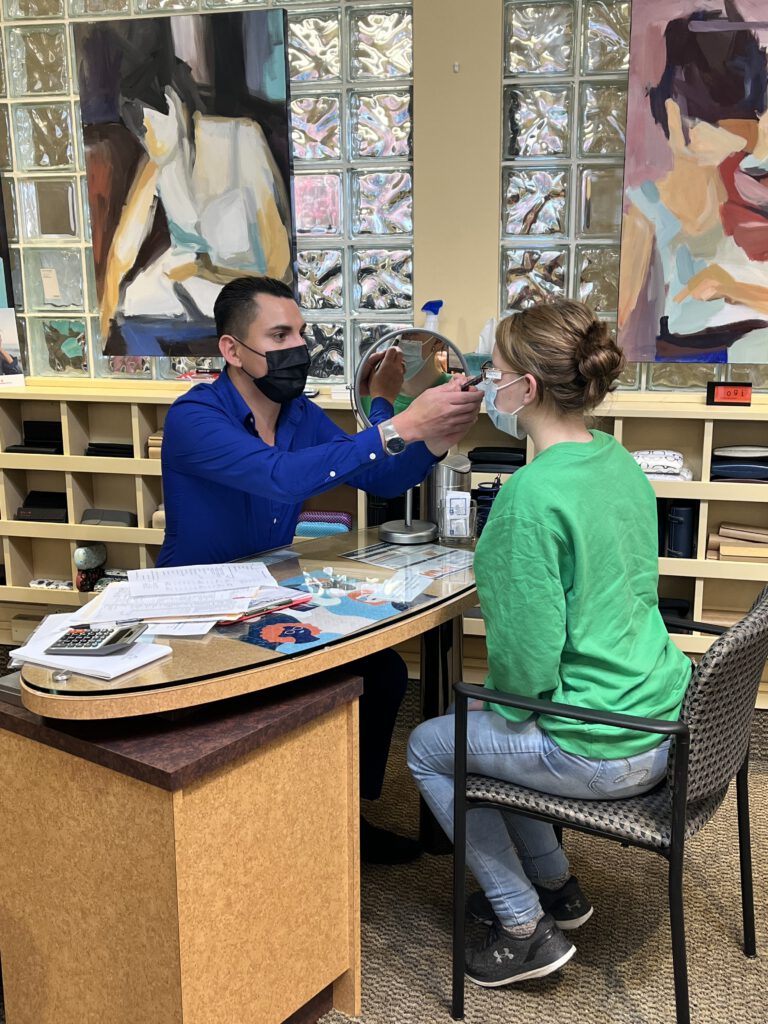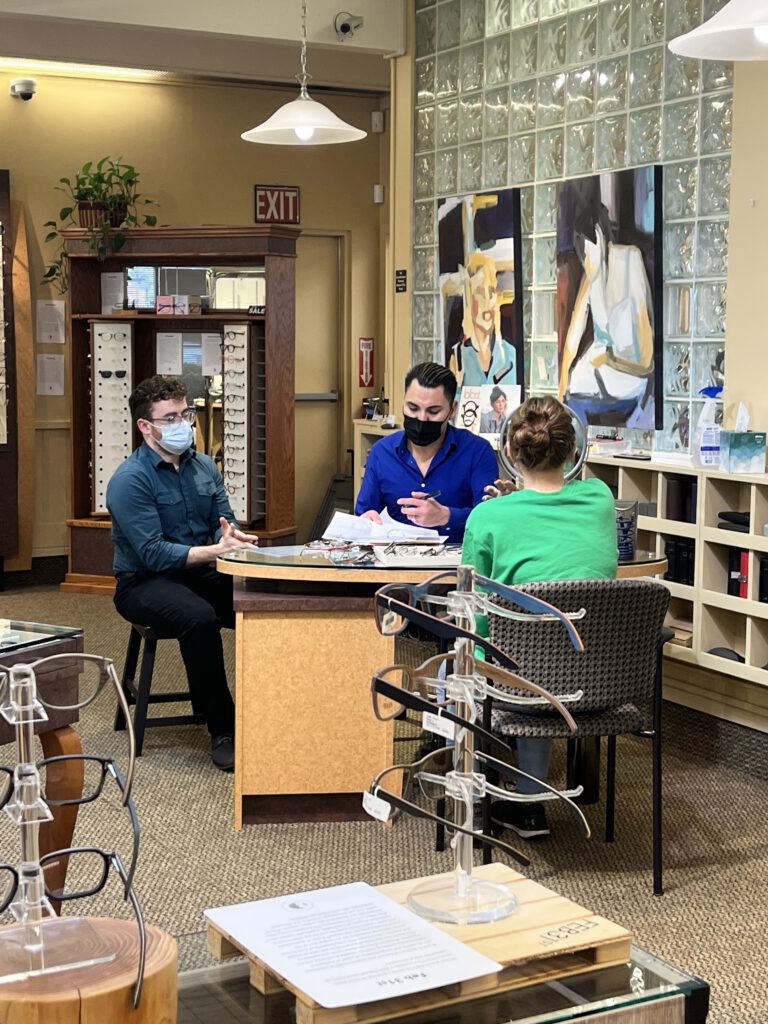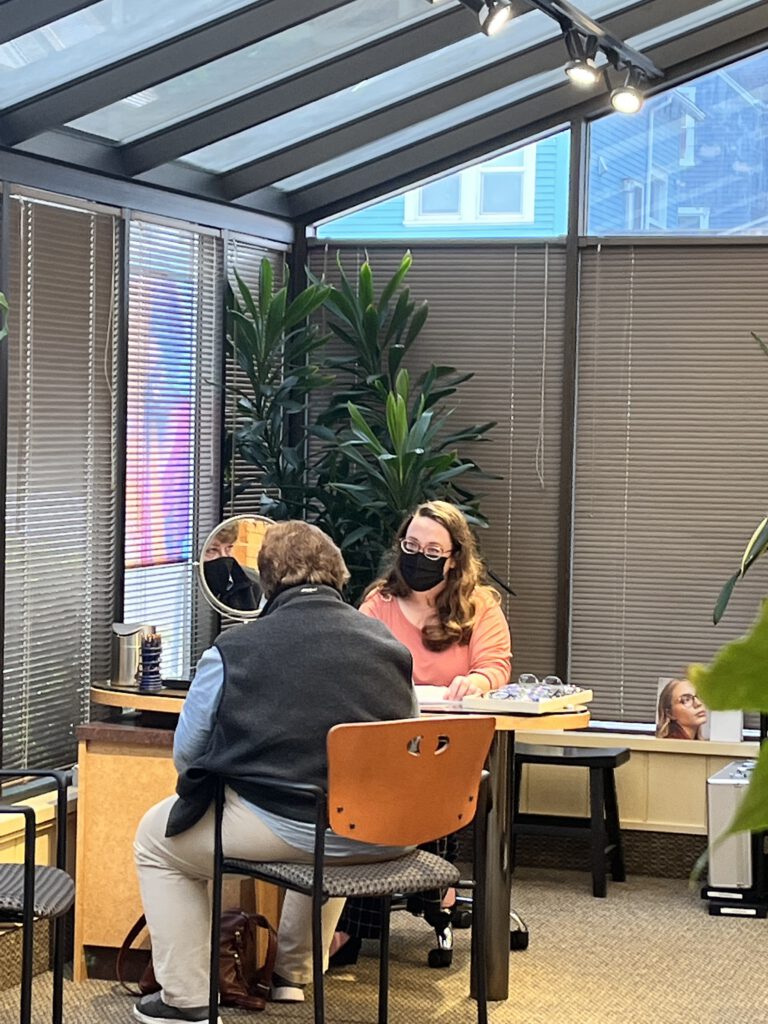 We are thankful for many wonderful resources the opticians in training are using including:
ECP Advantage from Walman Optical – on demand and live webinars from the optician training department at Walman Optical.
Optician Works – training videos from Laramy K Optical Lab.
Our product partners including Lauren from Shamir, Addie from l.a. Eyeworks and Feb31st eyewear, Ciara from Lafont, and many more!
The part-time veteran opticians who provide in person training a few times each week – Jill and Margaret!
With strong attention to detail, a desire to learn, and a natural focus on problem-solving customer service – our three new opticians are in just a few months becoming amazing opticians. Becoming a licensed optician is a three year process. The requirements include 6,000 hours of job hours and passing two board certification tests, ABO and NCLE*. We're excited to support the opticians in training in this goal as they help patients achieve the best vision in their glasses on the way!
*American Board of Opticianry and National Contact Lens Examination