Binyon Vision Center is Bellingham's Premier Optometry Practice and Boutique Optical Experience!  We Believe Your Eyesight is Precious
Since 1935, Binyon Vision Center has been the local choice for Bellingham vision care. Our optometrists, opticians, and staff continue a long tradition of excellence in thorough eye care. We invite you to experience our personal approach in the exam room, contact lens fittings and training, and glasses selection in our optical boutique. Multiple generations have trusted Binyon Vision Center with their vision and eye health. We look forward to meeting you and your family and thank you for the opportunity to take care of your eyes.  We are so honored to be voted Best of the Northwest in Eyecare in 2022!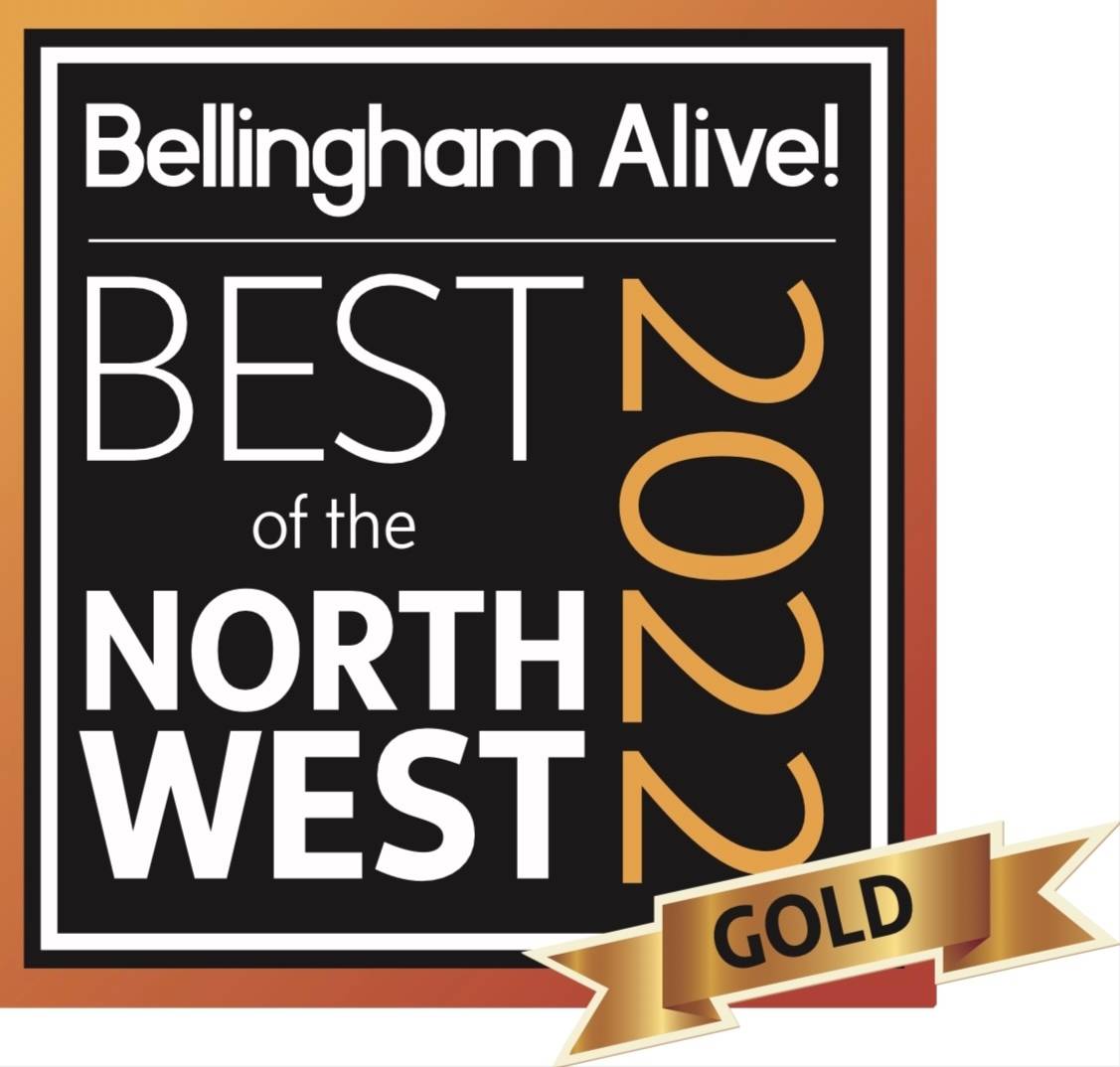 Thank you for voting us GOLD in Eyecare for the 2022 Best of the Northwest competition in Bellingham Alive magazine!
Notes during the COVID-19 Pandemic for Binyon Vision Center optometry appointments and optical visits:
Per the governor's guidelines on masks that go into effect on March 12, 2022, masks are still required in healthcare settings.  We ask patients to wear a mask in our office.  We also still encourage patients to schedule an appointment for optical needs.  It is possible if you drop in there may be an optician available, but there also could be a wait.  Thank you so much for your support!
Our team is dedicated to creating a safe environment to service your vision and eye health needs. Please see our new operational guidelines below.  If you have any questions feel free to contact us at 360-647-2020.  
Everyone who enters Binyon Vision Center must bring and wear a mask in our office.  All (patients and employees) have temperatures taken on entrance.  
Our staff are following strict CDC and OSHA requirements for disinfection of rooms, handwashing, and use of protective equipment including masks, face shields, and gloves as appropriate.
All patients must complete and return the COVID-19 screening questionnaire before their appointment.  Patients who have had COVID-19 symptoms in the last 14 days or have been directed by a medical professional to isolate or quarantine and have not been released will be required to reschedule.
To make sure our frames can be properly sanitized between patients, browsing, and trying on frames without assistance will not be allowed for the time being. Our opticians will be sanitizing all frames after they have been tried on.
"During this Covid time, I am reluctant to go almost anywhere. Binyon has so many safety protocols in place: social distancing, hand sanitizer, temperature checks. wiping down surfaces between clients, sanitized pens." – Margo 
Dr. McEathron and Dr. LeClaire are Bellingham optometrist dedicated to providing amazing eye exams contact lens exams contact lenses progressive lenses vision testing and glasses sunglasses no line bifocal optical boutique.  Bellingham optometrist