In our not-so-biased opinion – being an optician is one of the coolest jobs. Helping people to see by working with a patient to fill glasses prescriptions is incredibly rewarding. We are so excited to watch our new optician apprentices embark on this journey.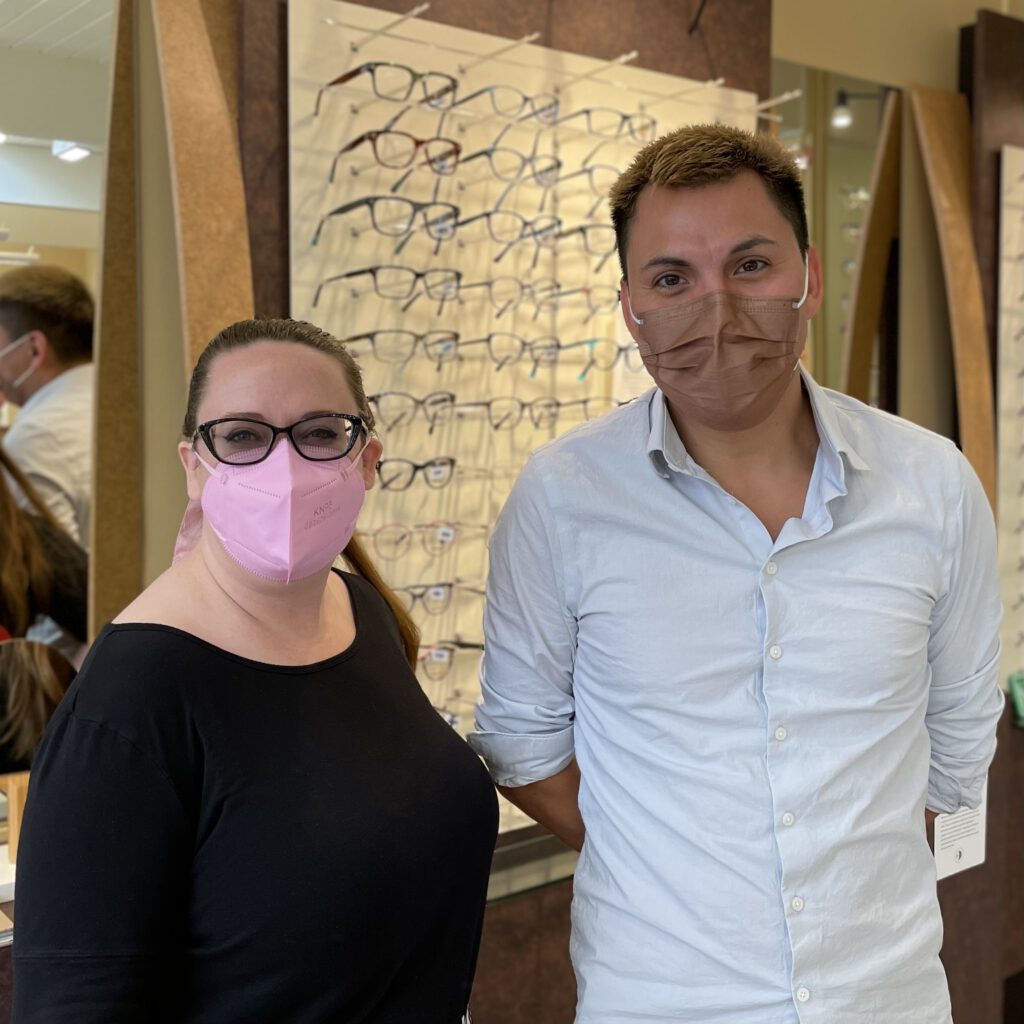 Heather and Jordan both come from strong customer service backgrounds. Being able to listen and help meet patient's needs is critical for this role. With that foundation, they are working on adding the technical components of the job. These include:
Incoming quality inspection of all glasses orders
Repairing and adjusting glasses for patients
Understanding all the lenses, lens materials, and lens treatment option
Understanding the components of frames and which work well for different prescriptions and faces
Taking measurements for patient's glasses
Entering orders and working with the lab who makes all our lenses.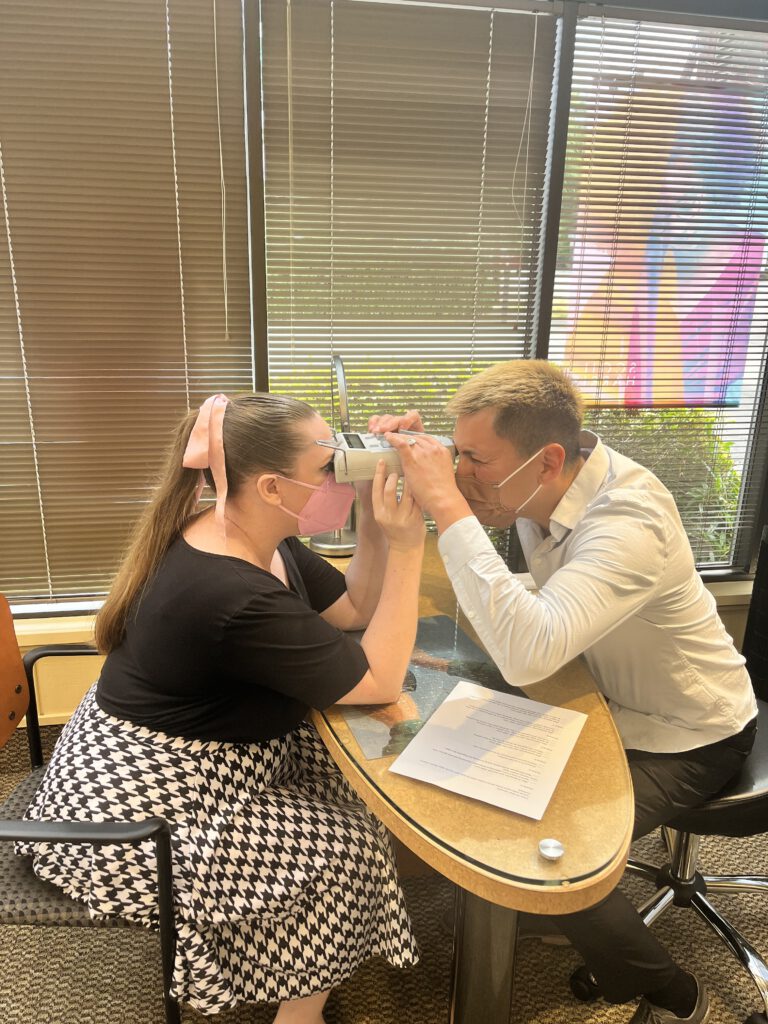 Proper measurement for a pupillary distance is a critical part of making glasses! We have a small tolerance for error because we have seen patients experience unintended distortion and discomfort with glasses made to the wrong pupillary distance. Our optician apprentices practice taking the pupillary distance for the entire staff and compare to the measurements from our experienced opticians. We troubleshoot technique until they are repeatably and accurately taking the measurements!
This is a fun journey we look forward to sharing with you! If you come in the office in the next few months, you may work with one of our optician apprentices as they are still shadowing or in training. Thank you for your patience as we place a high value on training our opticians to help you find the best frames and lenses possible!