"Just wanted to let you know how great my Ovvo glasses are…"
… began an email from Emily.  "Several months ago, my toddler snatched them off my face and bent them in HALF.  Besides a small crease, the frames were unharmed and I'm wearing them daily.  But we had a long talk about  how fragile (most) glasses are."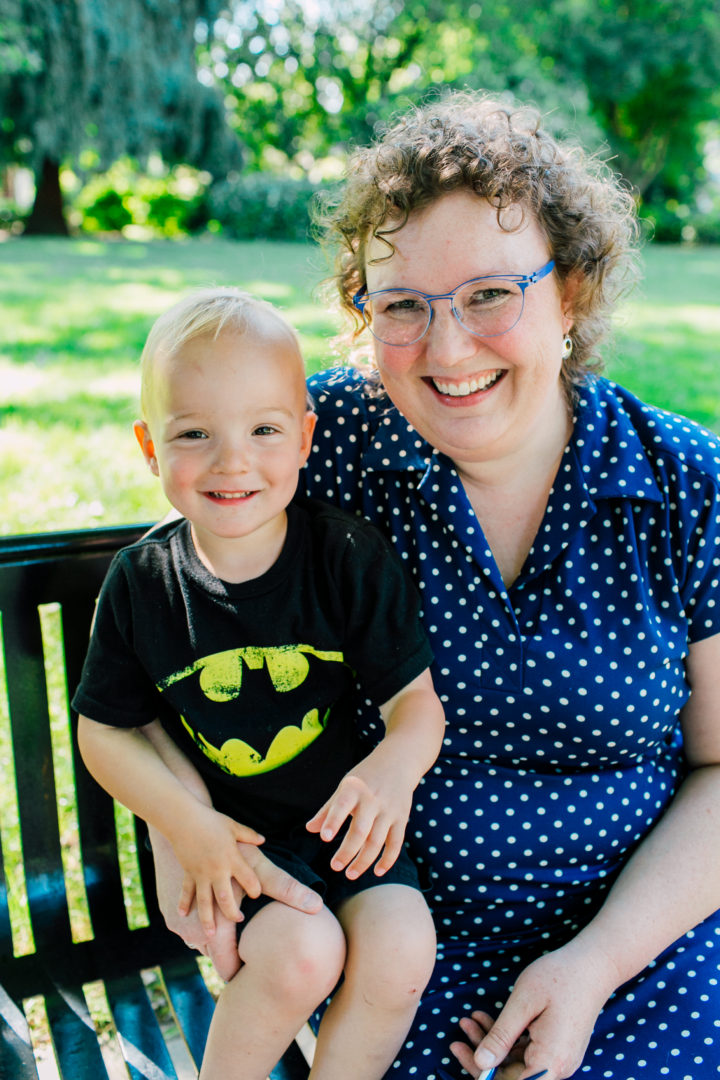 Emily was referencing her 2nd out of 3 pairs of Ovvo Optics glasses frames.  She found her first pair in 2015, soon after her precious son Raylan was born.  Little did she know as a new mom she was making a wise investment in the most durable glasses frames.
Ovvo Optics Glasses Design and Technology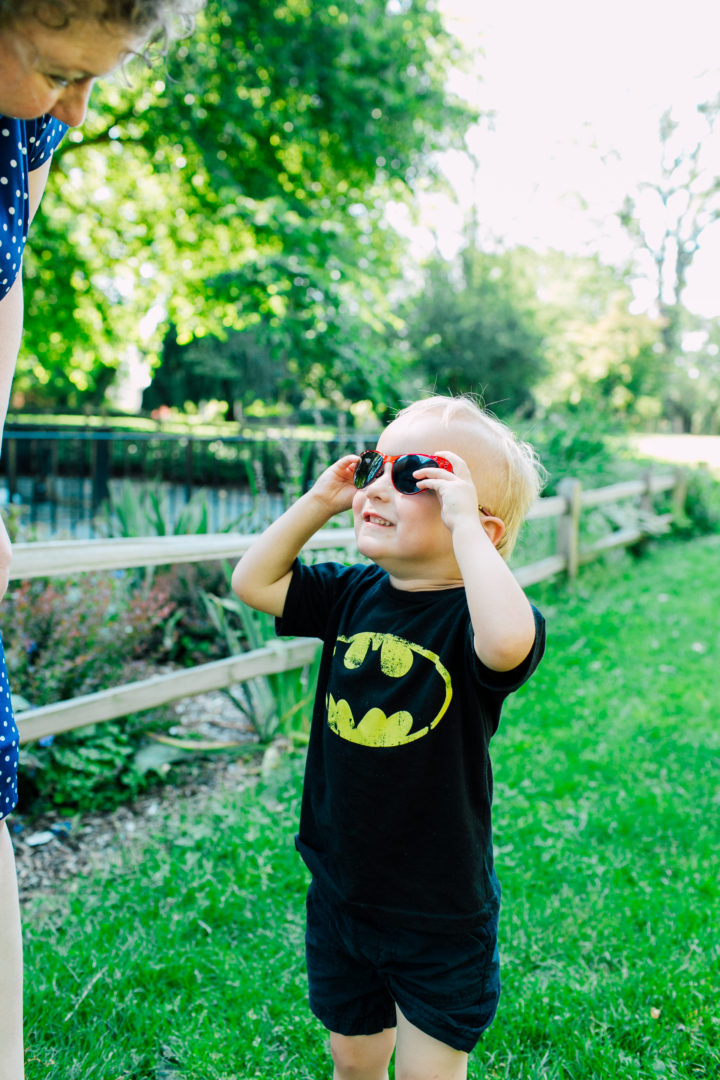 What drew Emily to the Ovvo frames was how light and comfortable they are – plus fun shapes and colors.  These are two of Ovvo's design goals for their frame line – the third was durability.  In seeking a material that was very lightweight and strong, the company could not find one that met their needs- so they forged their own metal, a combination of surgical stainless steel and titanium that had not been made before and is now manufactured with a patented process by Ovvo (more technical details here: https://ovvooptics.com/technology/).
This hypoallergenic material offers remarkable lightness, flex memory and strength.  From an optician's standpoint the strong material is tough to move during an adjustment but we have confidence when we get it into position- it will stay there- preventing the relaxing that can happen with plastic frames.  I like to joke it's the only pair of glasses I can fall asleep in and they aren't at all crooked in the morning.
Emily's hooked on Ovvo glasses
Back to Emily – she's on her 3rd pair of Ovvo frames now as Raylan just passed his 3rd birthday.  Coincidence?  Probably not… toddler proof?  Definitely, as her story above shows.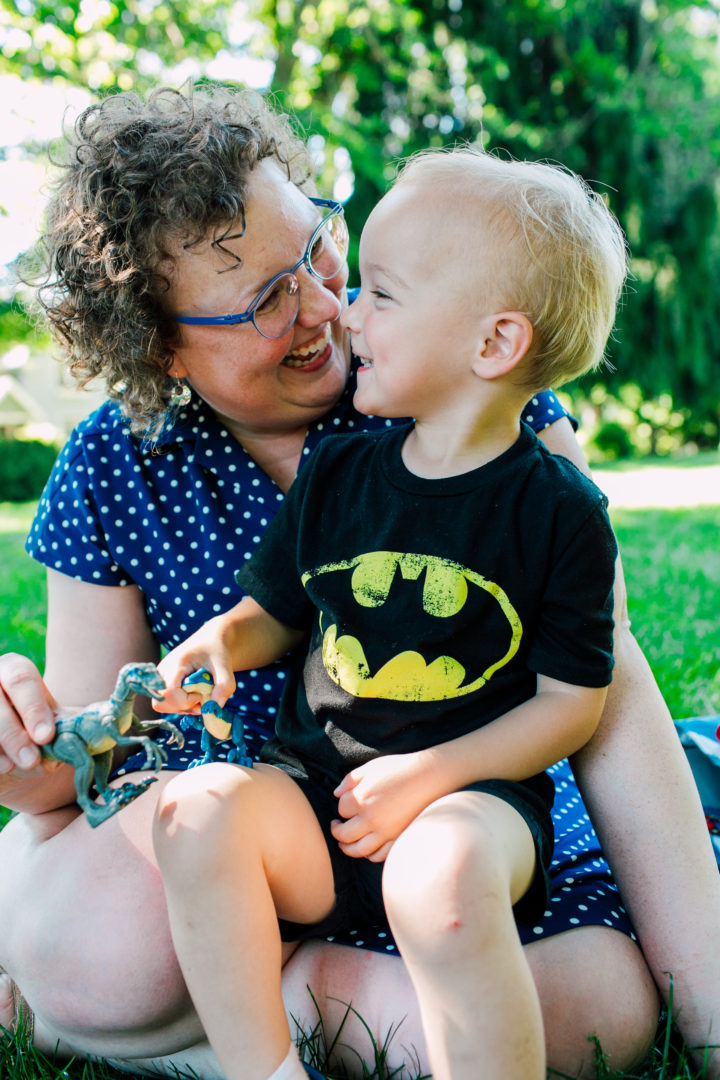 When we sat down to pick her second pair in December of 2017- she said, definitely Ovvo.  We found one of the great pairs from the latest collection that incorporates a cut-out design, one of the latest eyewear trends.  She loved them, and when I pulled out the catalog to see the other colors, she fell deeper in love with the Sapphire color.  We ordered it in but started the lenses using the stock frame.   When the lenses came back she could choose between the two colors.  I love giving patients this option – they have two choices of frame color to pick from when they come to pick up their lenses and we can pop the completed lenses
into the favorites and they are on their way- looking amazing of course.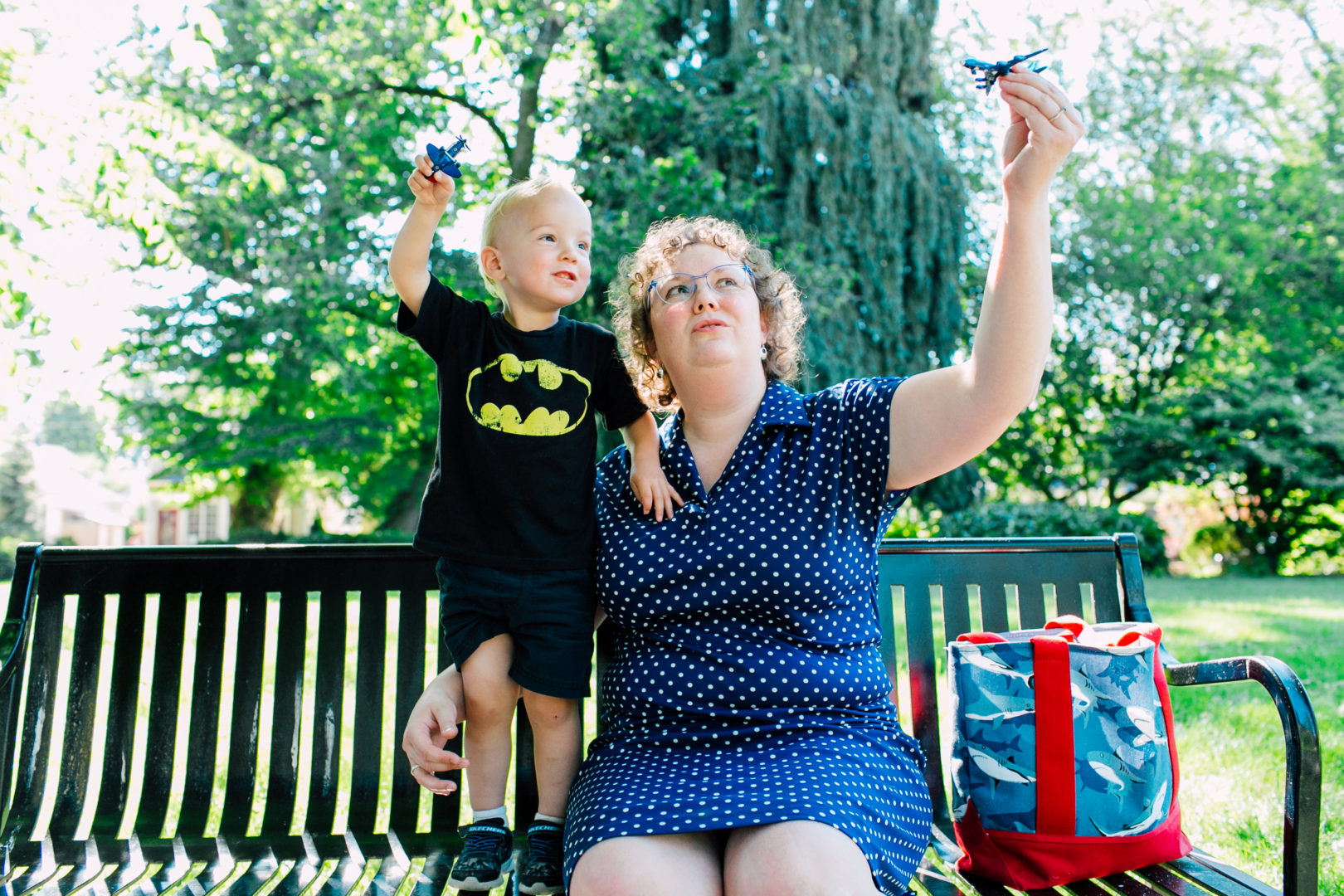 Don't forget sunglasses!
Since I had the catalog out as we were looking at alternate colors- Emily started to look at their amazing sunglasses options.  I noticed she has an awesome insurance plan through the local credit union she works for and her insurance would be available again in January – mere weeks away.  She got a little giddy at the idea of having prescription Ovvo sunglasses.  I'd remembered seeing an awesome design at an Ovvo trunk show we had done and showed her the catalog.  "That's the one!" she cried and we ordered it in in Shiny red!  When she came to pick up her new glasses and choose the color, the sunglasses had arrived!  We were able to make the frame measurements, wait until the calendar flipped to 2018 and order these beautiful sunglasses.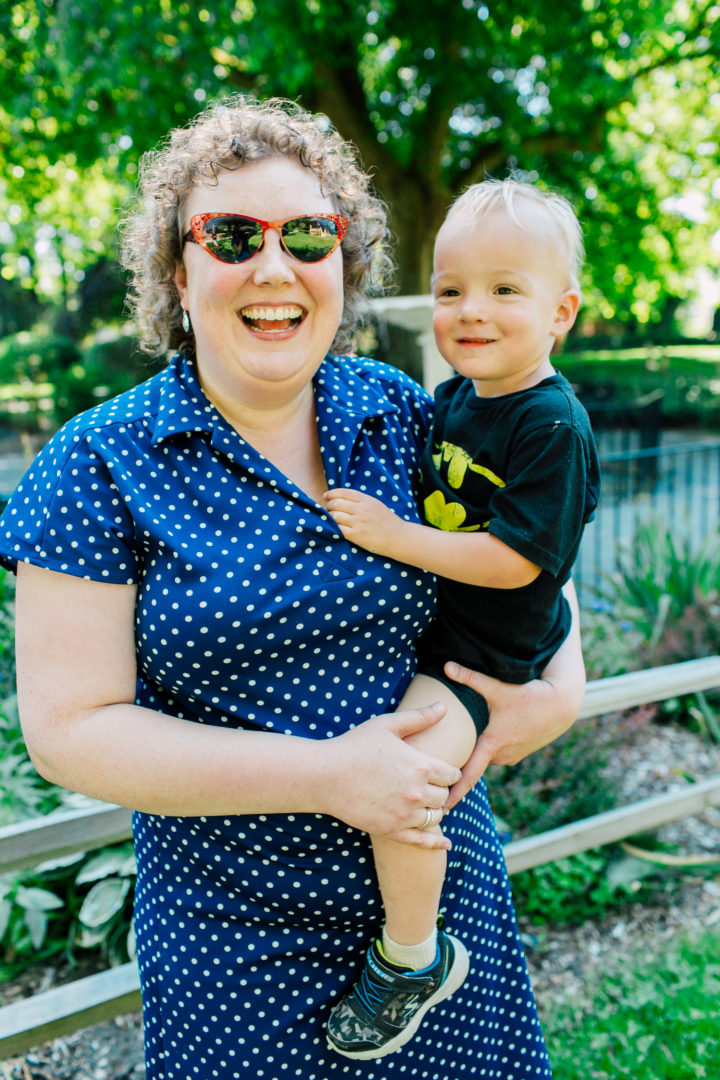 Emily, Raylan and I had a marvelous photoshoot with the talented Katheryn Moran of Katheryn Moran Photography to highlight these wonderful frames.  It was fun to watch Mommy and son share such natural tender moments.  We are glad to see that these frames have become a beautiful part of her look and an indispensable tool in her mommy bag.  With all the things the Mama's have to worry about- broken glasses can be crossed off the list with Ovvo eyewear.