"A thankful heart is not only the greatest virtue, but the parent of all virtues." – Cicero
The Binyon staff took some time to pause and give thanks this month: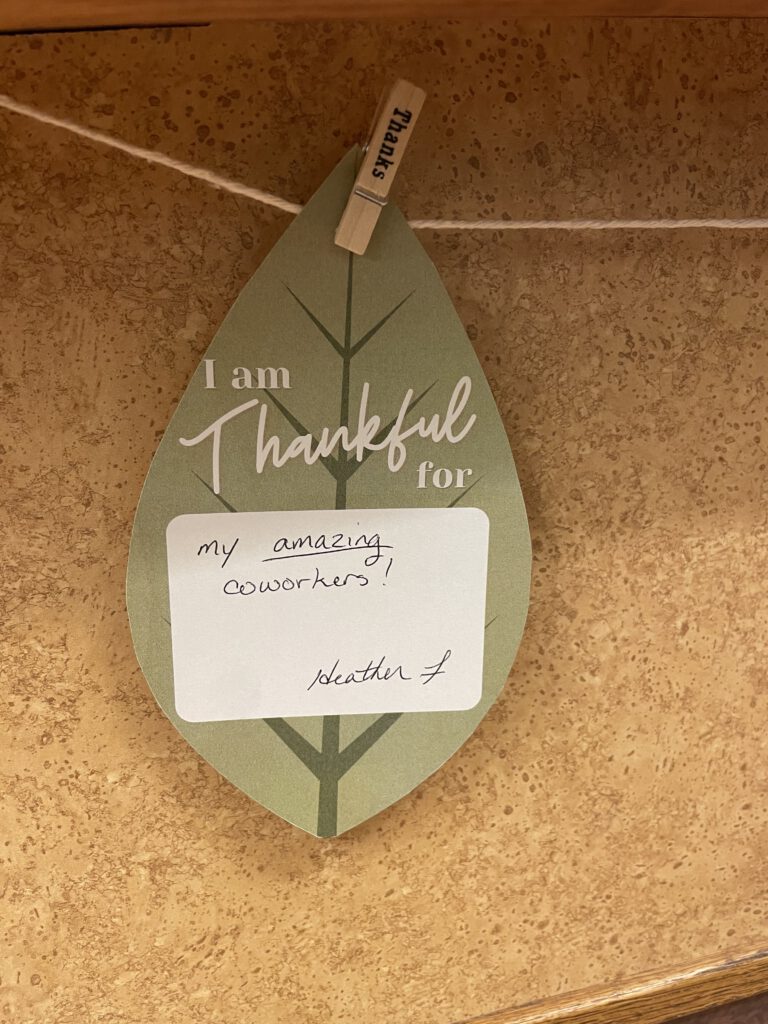 To all our patients brand new to our office or who have been coming for years- thank you! We appreciate how you trust us with your eye health and vision needs. We are so thankful.
Throughout the year, our gratitude to our local community inspires us to give back and donate a portion of our profits to local non-profits in our area focused on meeting the needs of our community in so many important ways. See our page here "We're Thankful We're Giving" for more information on our community donations.