Here we are on October 3rd still enjoying summer like sun with the wonderful fall crisp to the air.  I find myself wearing my sunglasses year round while I drive – especially on those wonderful days the sun peaks out after the rain and the sky is glorious- but the glare is blinding.
It's a great time to come check out our sunglasses inventory- all sunglasses frames in stock are 30% off through the end of the month.  We've got such a great variety this year thanks to our partnership with INVU Sunwear- which offers beautiful polarized sunglasses at a great value.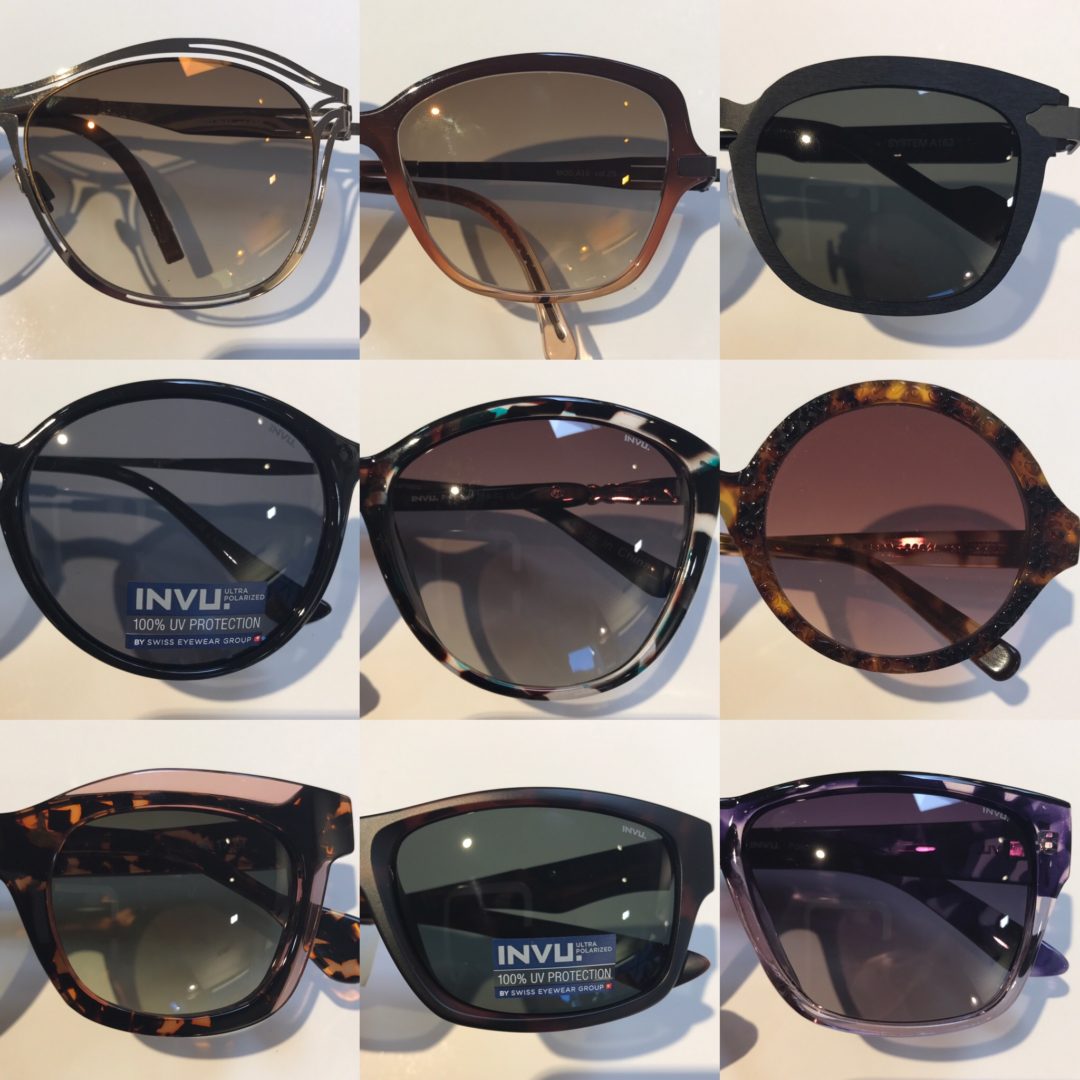 What's your style? Luxurious, Ombre, Engineered, Classic, Glam, Funky, Fashion-foward, Athleisure, Fun?  We've got it all.  Stop by soon to check out our sunglasses sale!