A story of long-term community connections
When the kids and I walked into Galbraith Mountain Pediatric Dentistry office for the first time, I was understandably nervous.  The three year old wore her tiara and lugged along her stuffed elephant (named Sugar- great choice for going to the dentist) and the one year old is always unpredictable, because he's one.  As new patients we were brought into a big room with an exam chair, and several bins of toys – mostly stuffed animals all outfitted with huge sets of teeth and giant toothbrushes.  A woman with cute glasses and a kind face entered the room and introduced herself as Susan, the dental assistant who would help us out on our first visit.
I noticed her glasses right away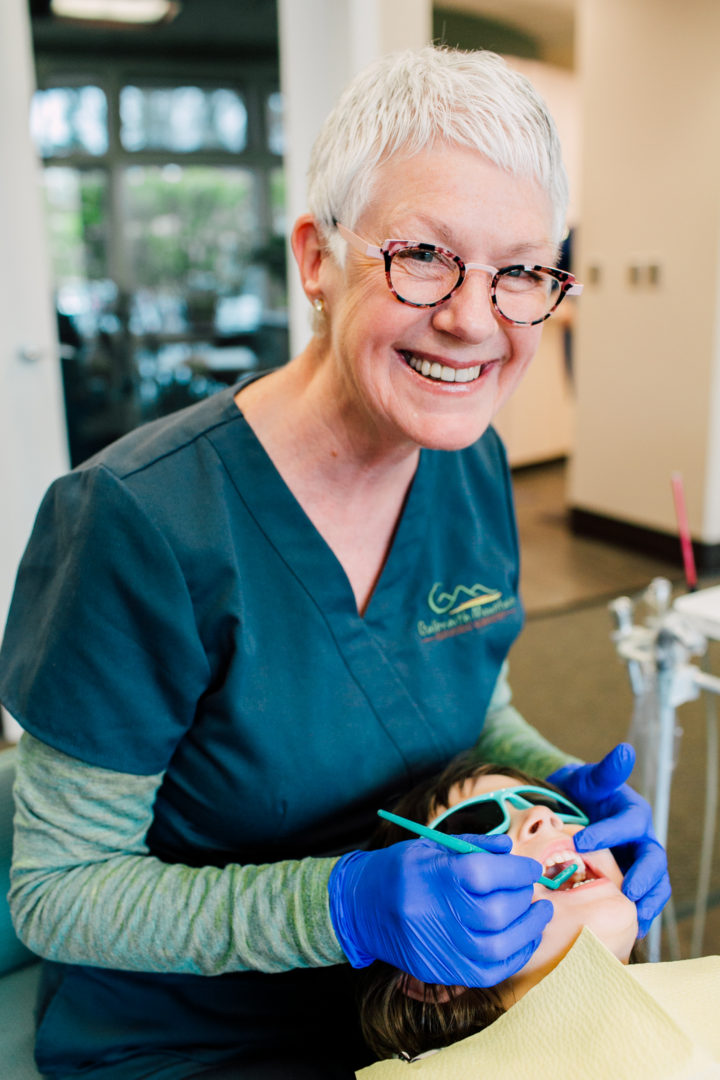 Susan made sure the kids knew they could play with the toys in the room and explained this first visit is all about making sure they feel comfortable.
We sat down to look over the paperwork I filled out.  I answered a few questions then she said- "Oh! I see you work at Binyon, I've been seeing Mark for years!" (True story – I found her initial patient paperwork dated April 1992.)
"I wondered!" I answered, "I recognized your Lafont frames!  And these are Mark's grandkids!"
"Too funny!" she replied, "That must make you Caitlin, I've known you since you were a kid!"  Before Susan worked at Galbraith, she worked for Dr. Richard Todd's office where I'd been a patient growing up.  My memory went back to a tall, energetic woman with short brown hair that would call us back to the exam rooms and we laughed at the connection in our small Bellingham world.  Her hair is a beautiful silver now and her energy and smile are just as I remember.
Then it was her turn to come to the doctor!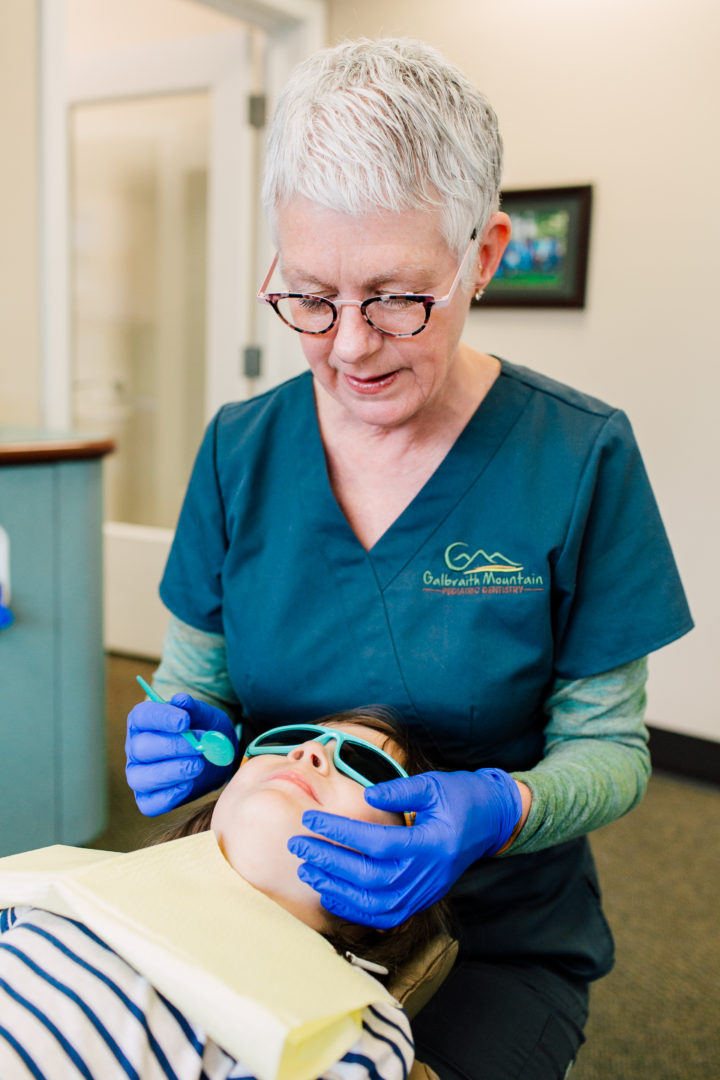 A few months after our re-acquaintance at the dentist, Susan came in for her eye exam and was planning on updating the lenses into her current Lafont frames to her new prescription.
"You know I love fun glasses… Do you have anything new?" she asked.  I couldn't wait to show her the new Anne et Valentin collection – bold looks with many petite options that I knew fit her style perfectly.  I grabbed a light pink frame and said, "This one."  She put it on… and couldn't take it off.  "Yes- this one."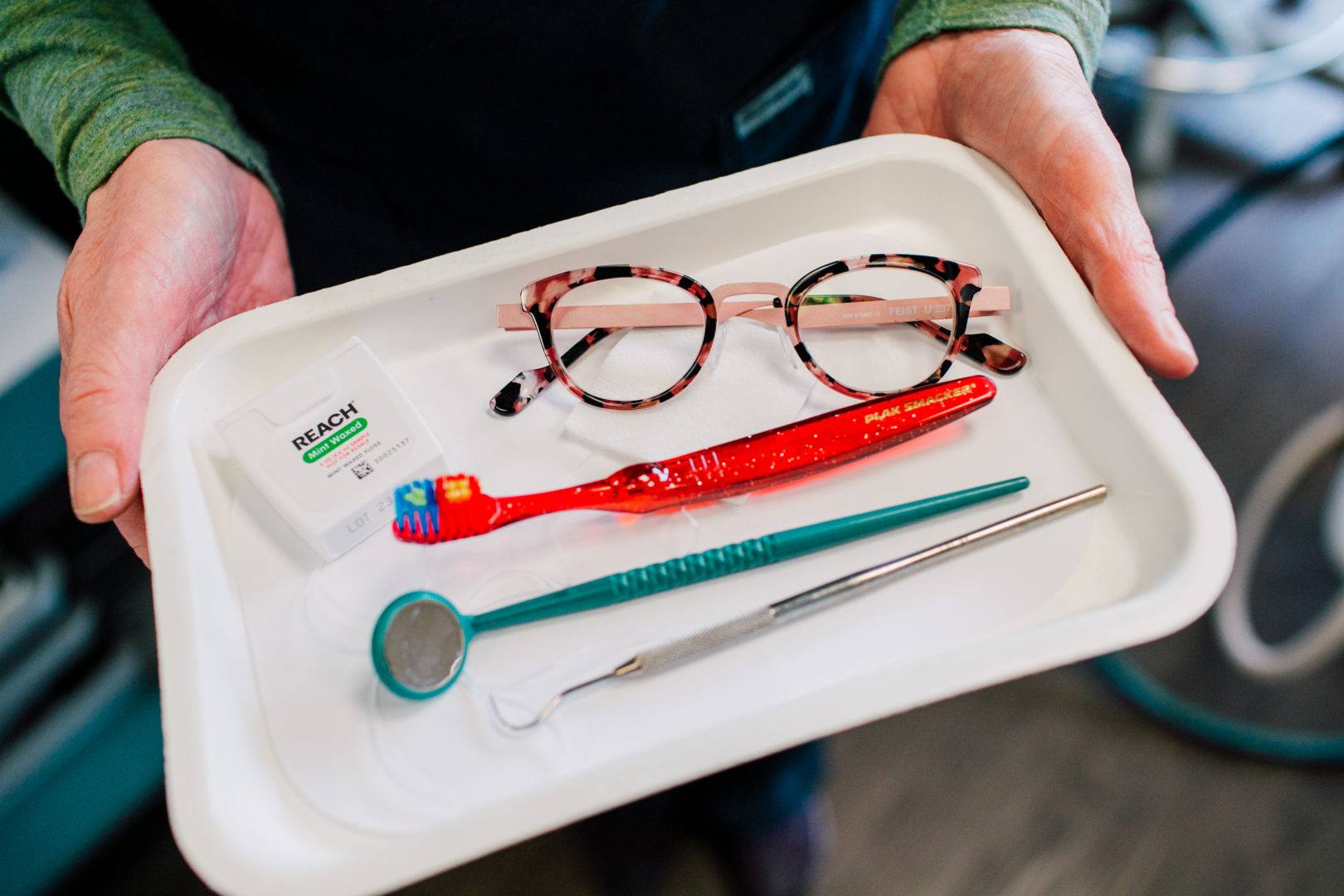 Later we came to photograph Susan in her element- helping kids at the dentist.  She explained she doesn't always wear these new frames to work – she had a collision with another employee a few months ago which sent her glasses flying and we ended up repairing a broken temple.  She has several pairs of fun glasses and she tells me, "If you have to wear glasses, make it a part of your wardrobe! You need different frames and lenses for different needs and outfits."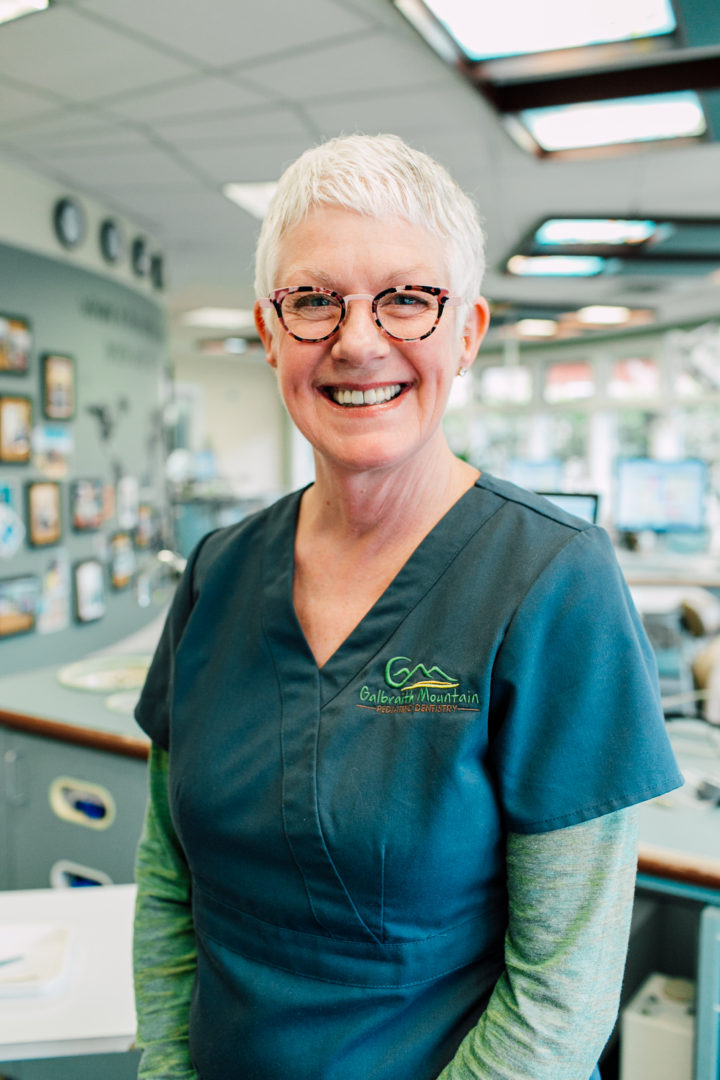 Susan and her fun glasses collection help to brighten kids' day at Galbraith Mountain Pediatric Dentistry.  Thank you Susan, for taking part in our Glasses of Binyon feature and thank you to Katheryn Moran of Katheryn Moran Photography for the wonderful portraits.