You're Invited to the 2017 Lafont Paris Trunk Show!
What?  Every spring, our wonderful Lafont Paris sales rep Michael brings all his bags – every frame from every Lafont collection in every color.  Yes, that's a LOT of wonderful, handmade, unique and colorful frames.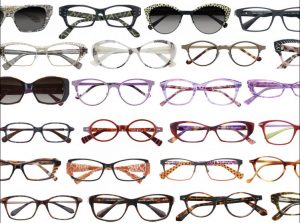 In addition to frames, we have great refreshments, a photobooth, raffle prizes from some of our favorite downtown shops and this year! a special guest.  Marlene from Lipsense will be in the office during the trunk show with her collection of amazing products – smudge-proof lip color in a wide variety of colors.  How fun will it be to pick out a great pair of glasses and the perfect shade of lipstick to go with them?
When? June 6, 2017 from 10am – 4pm
Where? Binyon Vision Center – 411 East Magnolia Street
Why? Because we love Lafont and you will too!
No RSVP necessary – please come by!  We look forward to seeing you!
See photos of last year's event here!
See the Facebook event here and say you're interested to be reminded on the day of!