When Top Gun was released in 1986, the next seven months saw a 40% boost on the sale of Aviator sunglasses (Goh, March 17, 2020). We won't know the impact on the classic style's popularity for a few months, but it's safe to say that Top Gun: Maverick released May 27 ,2022 will spur another surge. It's easy to see why – Aviators are ageless… a lot like the movie's star who wears them so well – Mr. Tom Cruise himself.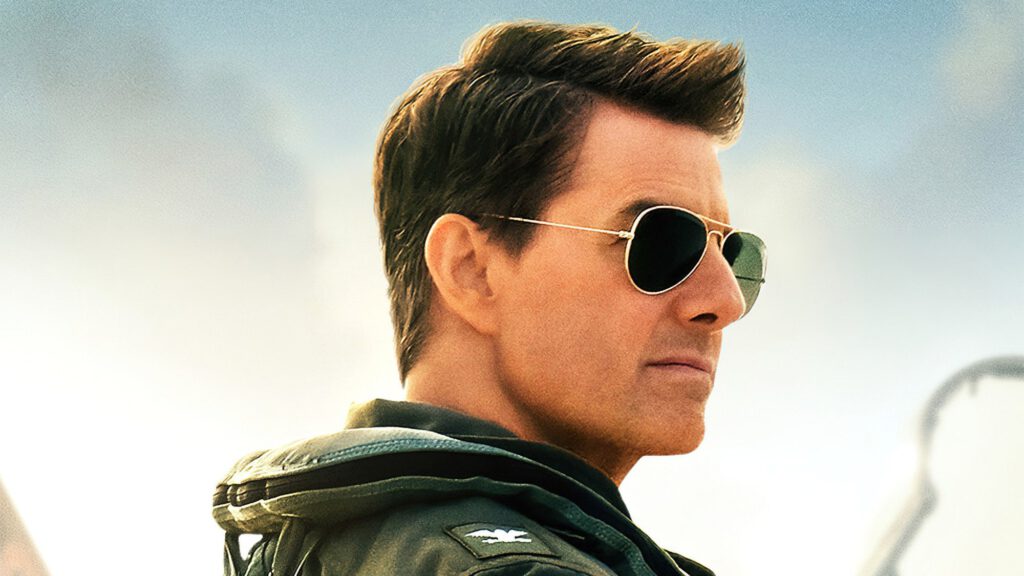 The actual sunglasses worn in the movie are manufactured by Ray-Ban, a Luxottica-owned company that has enough dollars behind it to guarantee exclusivity in a movie with a production cost of $170M. It's easy to find the frame model number online with a quick search, but, interestingly, another article (Homes, June 1, 2022) mentions the exact pair Tom wore was custom made for the star- not the model you would buy off the shelf.
How to Choose the Best Aviator Sunglasses for Your Face
Since even Tom Cruise had a custom pair of aviators made for his face, we know the subtleties in aviator design can make a big difference for which model looks best on your face. First let's define what makes a pair of sunglasses "Aviators"
thin metal frames with double or triple bars across the bridge (piece across the nose, connecting the lenses)
large lenses, double or triple the size of the eyes
while many associate the teardrop shape with traditional Aviators, many of the current designs are more square, can even be round and more flattering
Speaking of shape – frames flatter face shapes in contrasts – a square or angular face is softened by a frame with rounder edges and a round face is flattered by an angular cat eye or square frame. Maintaining proper proportion with the size of the lenses is very important – look at the temple (side) pieces of a frame when it's on your face – it should be about a finger width from your temples. If it's touching your temples- it's too small which is not good aesthetically or for comfort!
We often see in Aviators the oversized look going too far. If the lenses extend way beyond the edges of the face- it will not provide the best sun coverage – allowing bright rays to penetrate and reflect back into the eye and also look… too big. Thankfully many sunglasses manufacturers are manufacturing petite Aviator frames. One of our favorites is the Baby Beach by Maui Jim: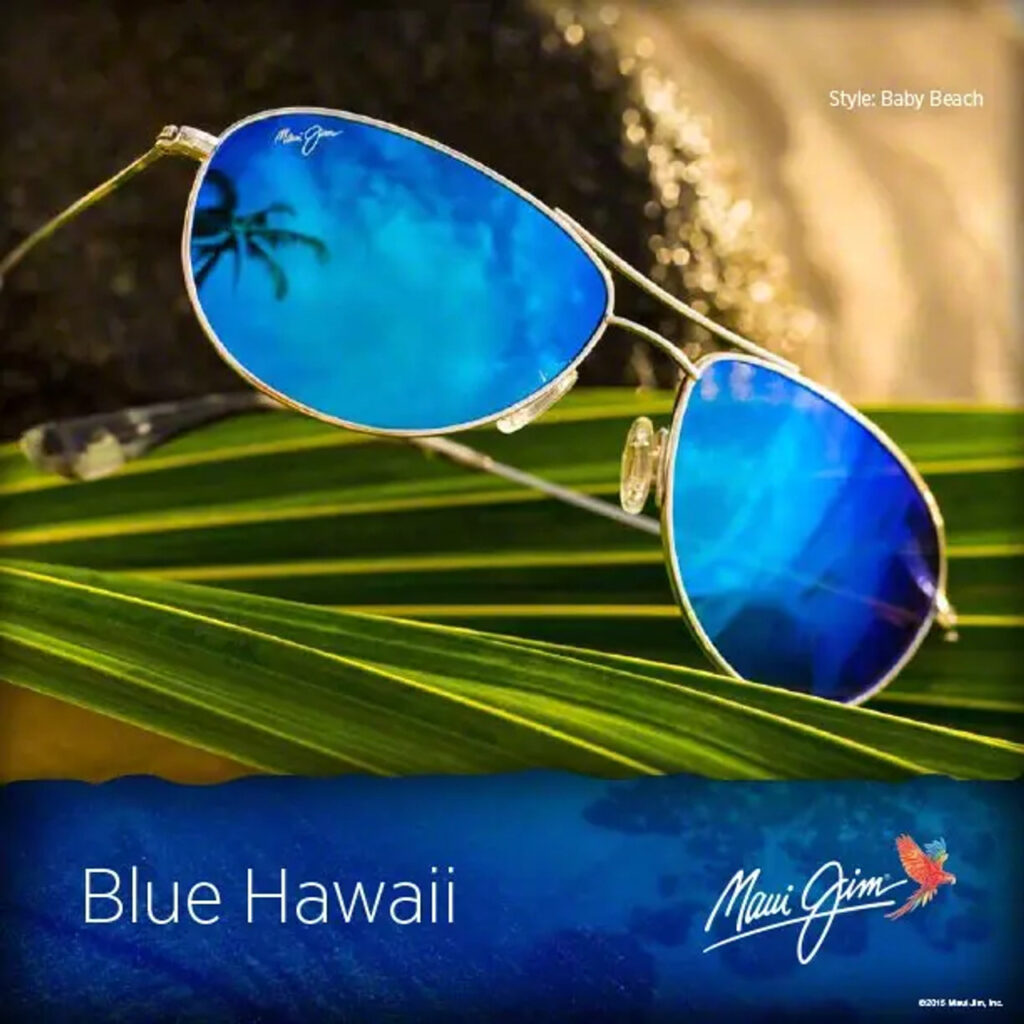 Thankfully with the popularity of the basic Aviator design- there are so many different styles- that will account for the shape and size suggestions we gave above. As we describe on our Frames page, working with independent eyewear manufacturers is important to us. We align with these companies' patient-first mission and notice significant differences in quality and customer service compared to large corporate brands. If this is also important to you, here are some of our favorite independent manufacturers of Aviator sunglasses, available at Binyon Vision Center.
Independent Manufacturers of Aviator sunglasses
Maui Jim favorite styles: Baby Beach, Maverick (obviously), Cliff House
American Optical (made in the USA!) favorite styles: Pilot, General, Saratoga
Garrett Leight California Optical favorite styles: Harbor Sun (worn by Tom Cruise at the Maverick Premier in Mexico!), Rimowa (unique round design), Convoy Sun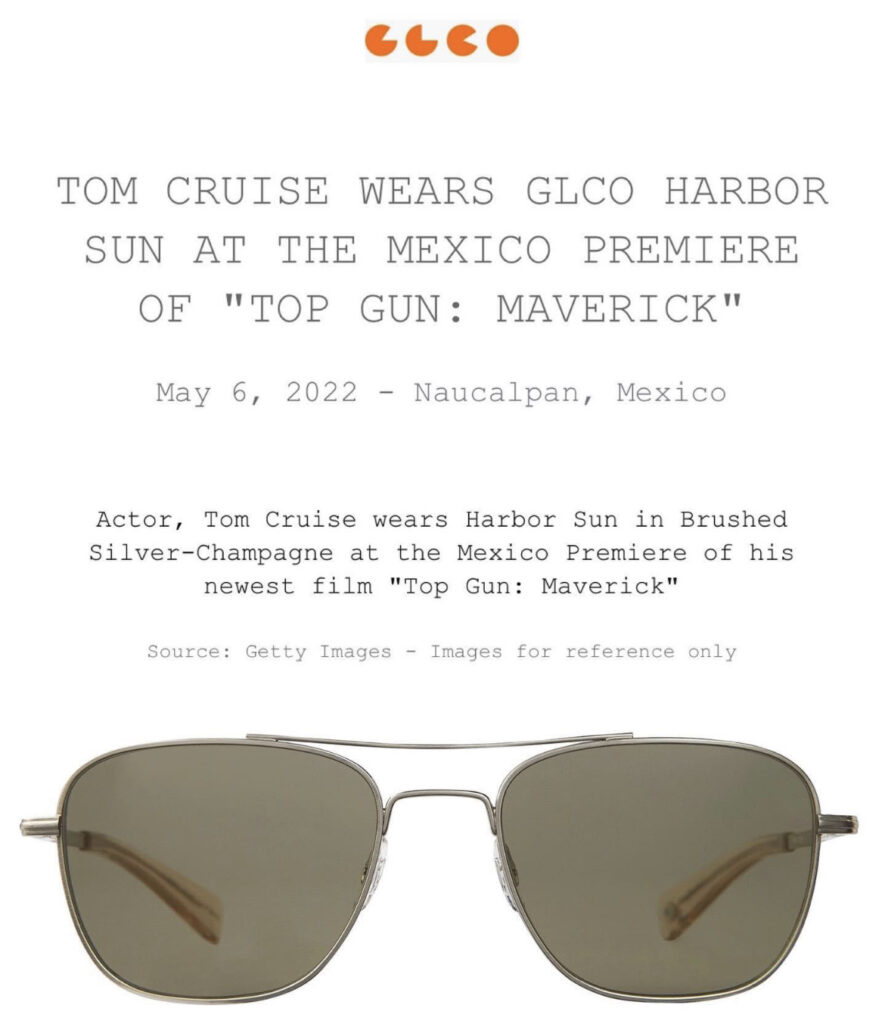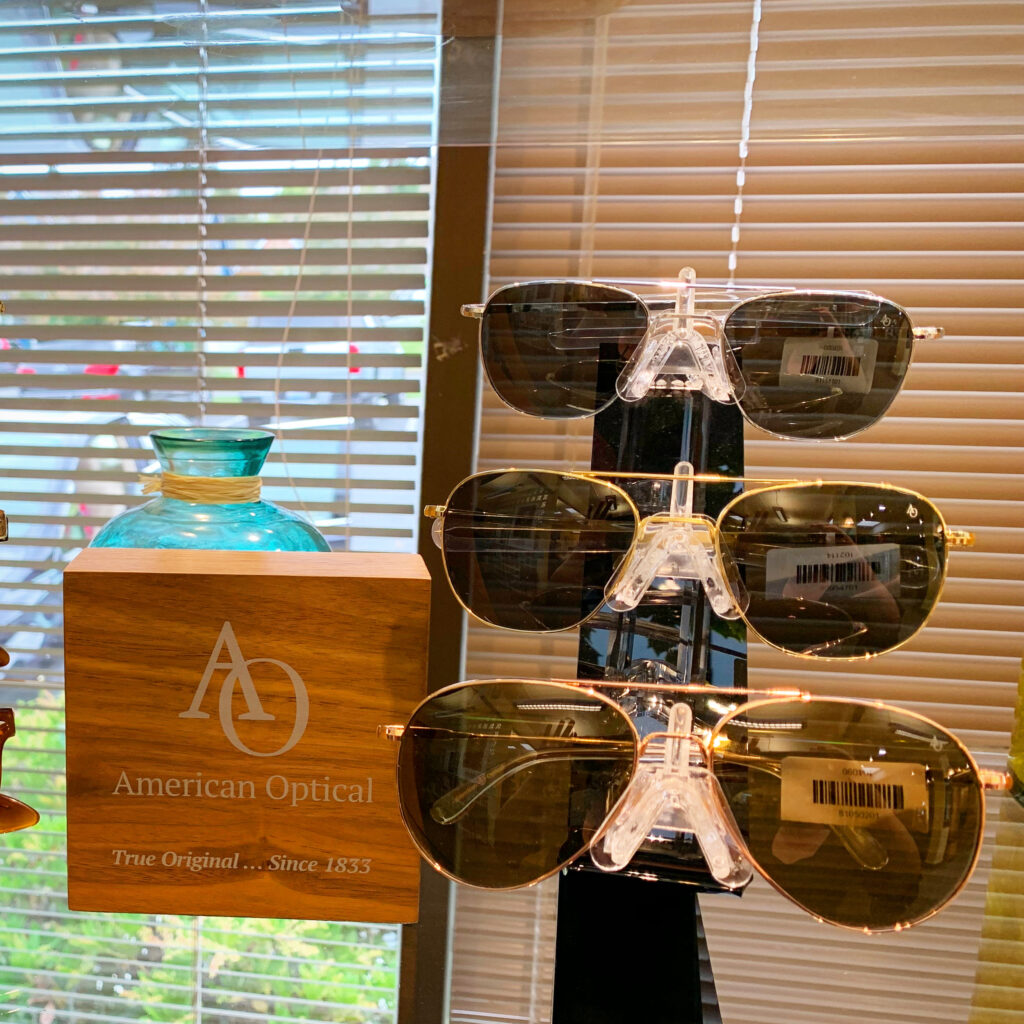 References:
Goh, Yang-Yi, "Tom Cruise's Top Gun: Maverick Sunglasses Can Be Our Wingman Anytime" GQ Magazine. March 17, 2020.
Holmes, Helen, "Will 'Top Gun: Maverick' Revive Our Lust for Aviator Shades?" Daily Beast. June 1, 2022.