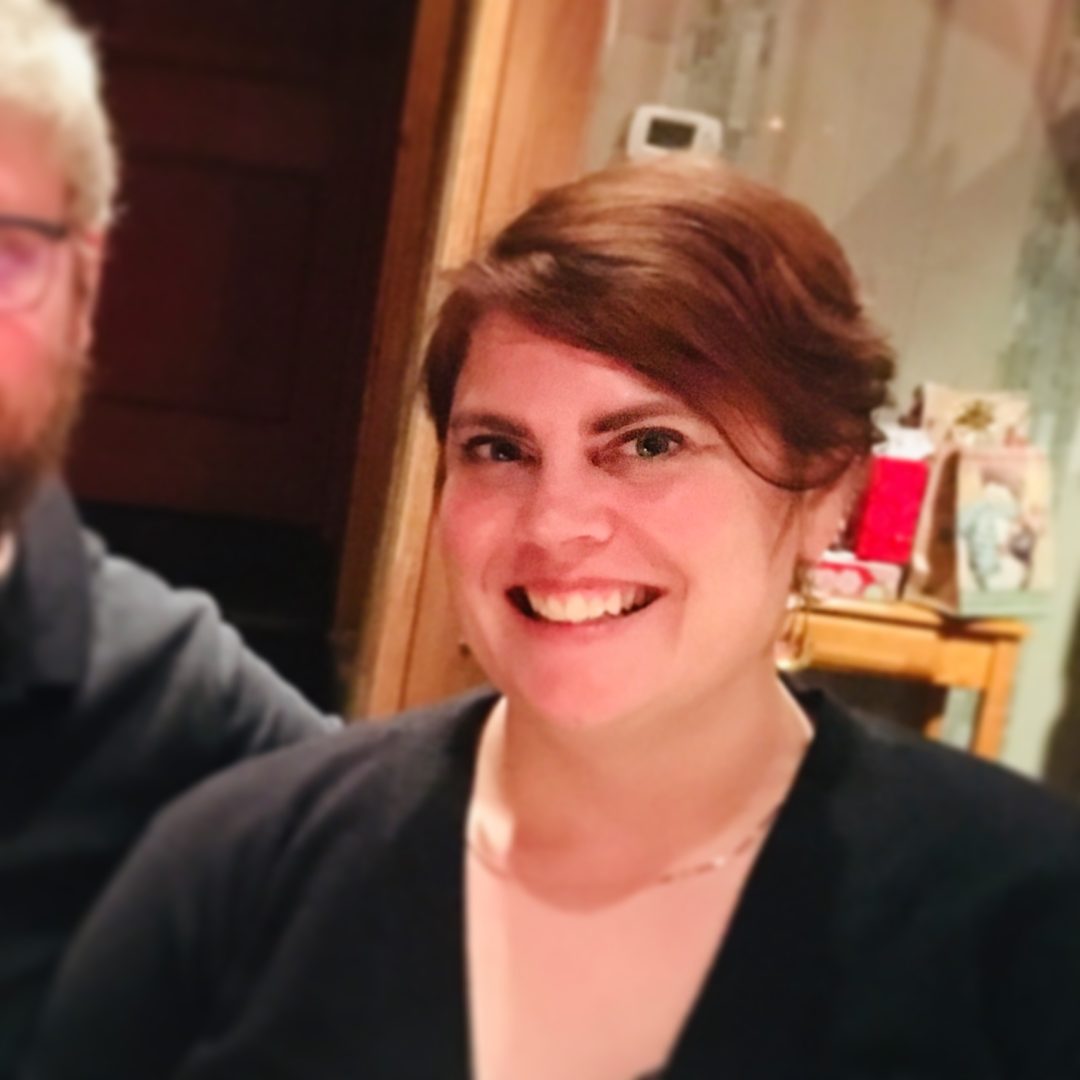 Dr. Heather LeClaire has fortunately landed here in Bellingham by way of Minnesota (born and raised), Ohio (optometry school) and Seattle (because she fell in love with the PNW after visiting a friend during optometry school).  Interested in leaving the big city life for the Bellingham area where she had friends, a mutual colleague connected us and she joined our team in October 2018.
The past three months have slipped by quickly during our busiest time of year while Dr. LeClaire has seen patients Tuesday and Thursday mornings and Fridays all day.  A proper introduction is overdue- but here are some important things to know about Dr. LeClaire:
In her own words…
Most days you can find me… exploring our new home town and area. It is such a great combination of city and outdoors, and it is all easily accessible!
I love serving the world by… helping people see and feel better about how they look and feel in their glasses and contacts. I love to educate people about their eyes and their health.
The things I'm most passionate about in life are… friends and family, food and art.
When I'm not busy checking eyes you can find me… with my nose in a book, searching antique or thrift stores for possible treasures, hanging out with friends, and exploring Bellingham and the surrounding area
My favorite part of my job is… working with a great team of people, and meeting such a variety of people from all walks of life and with such varied interests, and being able to help them see and feel the best about their eyes and health.
It must be said too- Dr. LeClaire is a talented crafter- she created beautiful cross-stitch ornaments of each staff member's glasses!  And they are so lovely!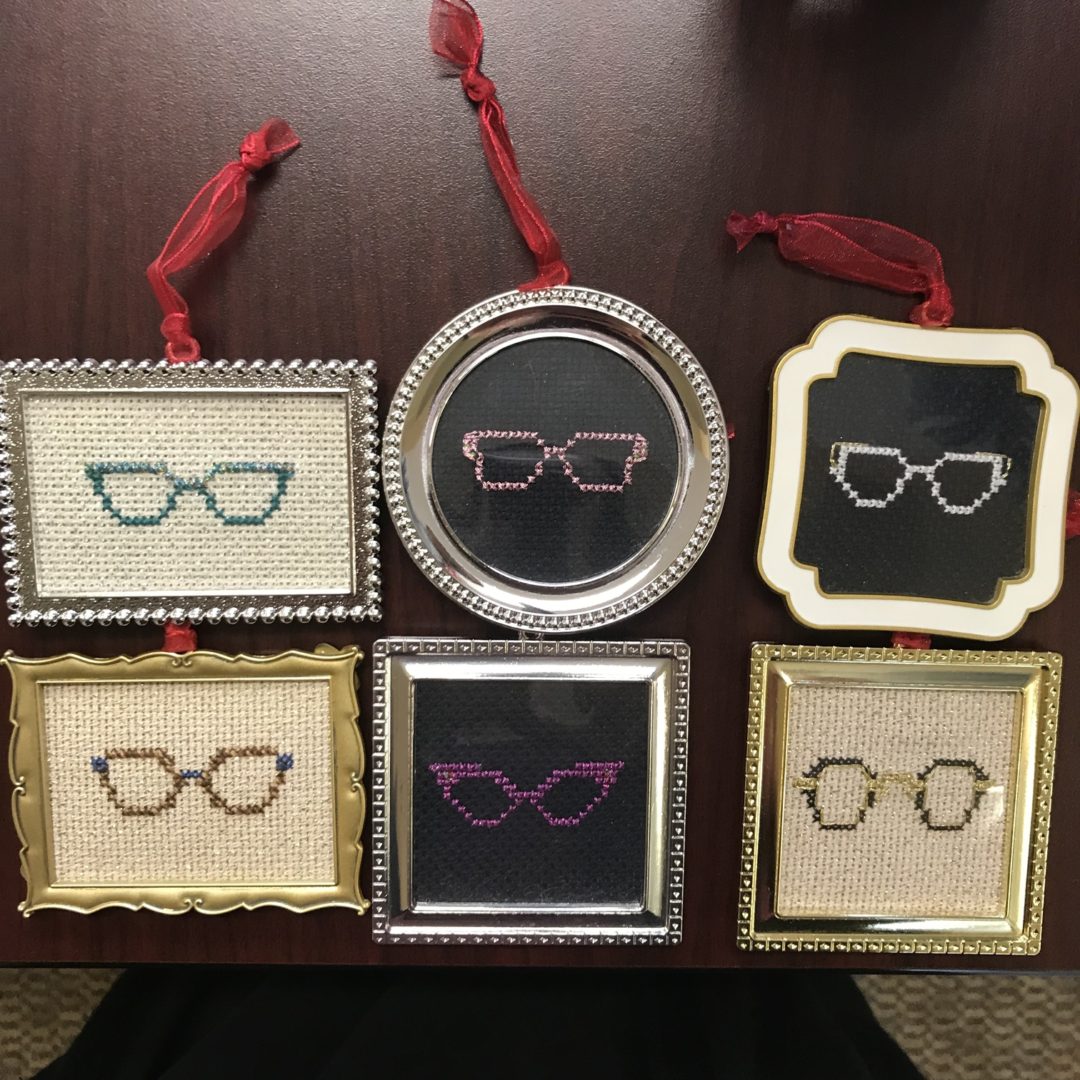 Dr. LeClaire is currently accepting new patients from most insurance plans.  For more details please contact our office or consult our online appointment scheduling tool here!