Have you considered what it would be like to lose your sight?
A recent article in US News and World Report discusses a nationwide survey showing vision loss to be equal to or worse than losing hearing, memory, speech or a limb.  How about you?  Is age-related vision changes and loss a concern?  Have you considered what it would be like to lose your sight?  Are you taking steps today that could reduce risks of vision loss or blindness tomorrow?
See clearly – check yearly!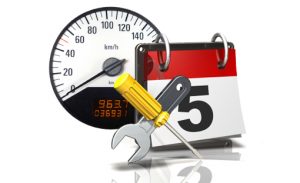 How often do you take your car to be serviced or head to the dentist?  How often do you update the anti-virus software on your PC to protect your hard drive?
A routine eye check-up can monitor your eye health – catch problems before they start and keep your eyes in top working condition.  There is a lot more to a comprehensive eye exam than "which is better one or two"?
"I don't need my eyes checked – I can see just fine!"
A patient came to see us for his first routine eye exam at the age of 55.  He had just started to wear over the counter readers but never had any vision problems.  During the visual fields test, Dr. McEathron discovered a field loss in his vision.  The glaucoma pressure test and assessment of the optic nerve confirmed a likely diagnosis of glaucoma.  The patient immediately began treatment for moderately severe glaucoma.  The 10 degrees of near vision field loss seen will never be recovered – the daily prescriptions drops the patient takes will slow progress of the disease, but as of now there is no cure.  Another important note to mention- the patient had no family history of glaucoma.
Fit an eye exam into your schedule
Eye exams are recommended every year.  The affordable health care act has deemed pediatric vision one of ten essential health benefits.  Many insurance plans include coverage for a routine eye exam yearly.  For more information on what your insurance plan covers, call our office and we can provide you with details.
In the beginning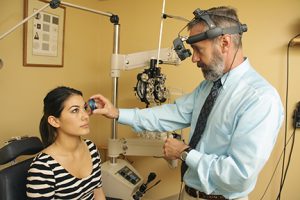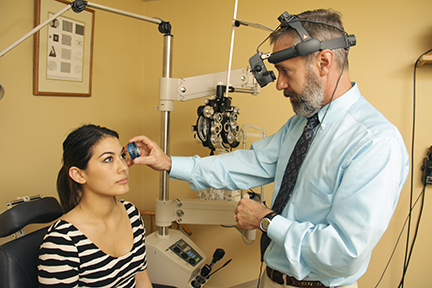 of the year- your birthday month – as soon as school's out for summer or before the year is out – pick a time to schedule your yearly eye check up/regular preventative maintenance and stick to it!  Your future self will thank you!